Americana
Singer
Songwriter
Erick Beau's story


Son of an officer in the RCAF, Erick was born on a Canadian air force base in Nova Scotia. He was nurtured in a musical environment led by his mother who initiated his study of violin. Later, Erick picked up the guitar and started writing his own songs. No novice to live performances, the professionally trained vocalist began, at 12 years old, being a member of various bands and signed a production & licensing deal at 18. Feeling the need to acquire more knowledge and better control of his life, he decided to put off his musical dreams and followed a more traditional path. He studied law and maintained a successful practice while being a single parent to his teenage daughter and son.

Throughout life's challenges, Erick has acquired rich and hard-earned life experiences, allowing him to write lyrics that tell a story, share emotions, and paint a picture of everyday life. His musical compositions and sound are influenced by Bach, Elvis, Simon & Garfunkel, The Beatles, Shawn Phillips, Led Zeppelin, ZZ Top, Cat Stevens, U2, Sting, Elton John, Garth Brooks, the Eagles and Keith Urban.

In 2021, Erick has taken some of his songs off the shelf and as an indie, launched 4 singles! He feels fortunate to have worked with Michael Benjoar, Erick Torres and some of the greatest Nashville session players to produce these songs. He is quite grateful for his accomplishments as a new rising artist. Erick is excited to be back on his writing desk with his guitar, as inspiration flows into some great new songs. He launched his EP 'What it Takes' in 2021 and is now collaborating with a top Nashville producer for the launch of his first album 'Just a Man' that should be available in the fall of 2023.
EP - Listen . Download . Share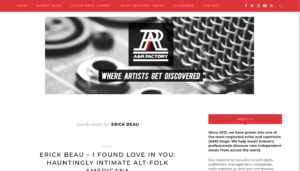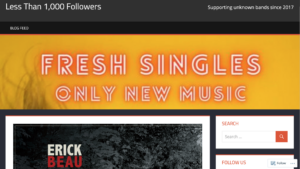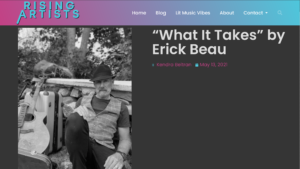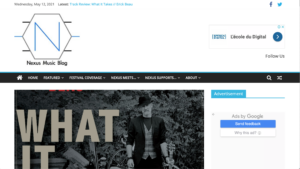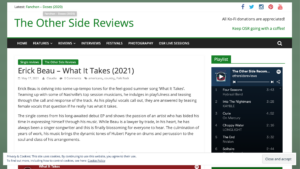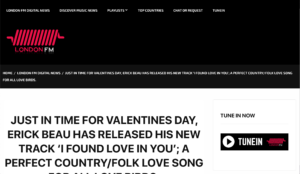 Erick working
on his new upcoming
Album - Just A Man
Who tuned into Erick Beau